It's not every day that a stud owned by one of Australia's most successful racing families comes to market. So when it does, it makes sense that it would generate a lot of interest.
'Tartan Fields', a renowned Thoroughbred broodmare stud located in Kulnura in the Central Coast hinterland of New South Wales, recently entered the market and is believed to have racked up 600 sales enquiries. only 10 days.
The semi-rural property on George Downes Drive features nine bedrooms, seven bathrooms and parking for eight cars.
Read more: Tommy Hilfiger makes $20 million in just three months on Aspen home
Set on 214 acres, Stone Real Estate sales agents say the sale represents "an incredible once-in-a-lifetime opportunity".
The property is "strategically located in a serene and scenic part of the Central Coast hinterland, [it is] conveniently located between the Thoroughbred businesses of Sydney and the stud farms of the Hunter Valley."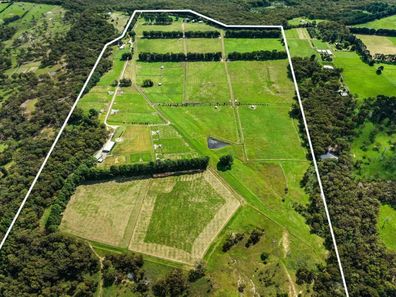 It is a "comfortable distance" from the race tracks of Gosford, Wyong, Cessnock, Newcastle and Muswellbrook and about 90 minutes from Randwick and Rosehil in Sydney.
The property is said to have "a proven track record of raising top quality blood" and comprises three houses, a manager's house, a feed shed, a machinery shed, an extensive stable complex with a tack room, round yards, multi-day yards with shelters, waiting yards, veterinary facilities, hot/cold wash basin, dozens of paddocks with extensive irrigation network, plentiful water supply with three dams and a spring borehole, providing quality drinking water.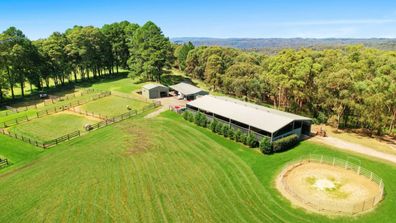 There are also uphill training tracks for training Thoroughbreds, lush and fertile pasture paddocks and great potential for expansion.
The land is zoned Primary Production RU1, which allows for future subdivision into four 50-acre lots, subject to council approvals.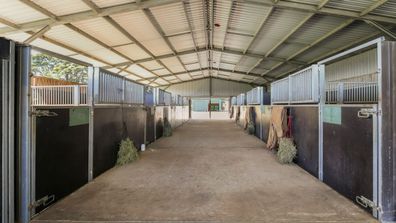 The property is being sold via expressions of interest, which close at 5 p.m. on Thursday, April 14.
The property is owned by the Esplin family of prosperous ranchers. Phillip Esplin, a commercial lawyer, was manager of Arrowfield Stud at Scone in the Hunter Valley from its inception in 1985 until 1997.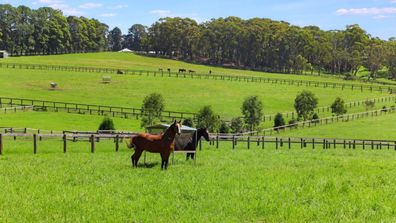 Mr Esplin had a passion for the thoroughbred industry, was involved in stud development and served on the board of the Australian Jockey Club and was a former director and acting chairman of Racing NSW before his death in 2011.
The property is now owned by his son, lawyer and horse breeder, Hamish Esplin, who was elected head of the state's top breeding body, Thoroughbred Breeders' NSW, at the end of the year last.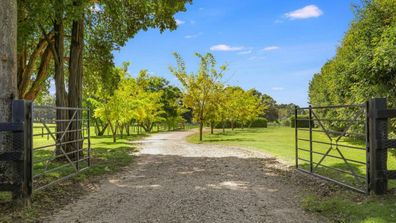 It is believed that he is reducing his horse-breeding activities.
Many inquiries come from horse trainers who want to consolidate their facilities.
The property, although primarily for horses, could also be used for livestock and is expected to fetch over $10 million.
The property will be sold via Expressions of Interest, which closes at 5 p.m. on April 14.